Publishers and
Photo Editors
Image Licensing for Publishers and Photo Editors
Photo buyers for the publishing industry can purchase our rights-managed
images directly from us or through Alamy. Go to www.Alamy.com
and search for "Heidi Brandt".
Our rights-managed stock photos are available on-line through Alamy.com. You can purchase and immediately download a digital file for all of your publishing needs. Check the site often for new photos.
Special Assignments

For special projects or assignments contact us by phone (563) 355-7567 or e-mail info@gypsychicksphotography.com . We have over 18 years of working with corporate clients creating marketing materials, annual reports and public relations campaigns. Our knowledge and expertise in graphic design, copy writing and the printing process means that we know how words and images work together and understand the importance of deadlines.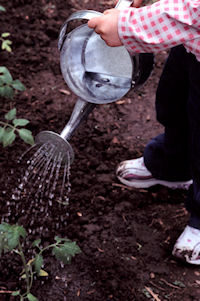 We are based in Davenport, Iowa in the Quad Cities area where we photograph the people, wildlife, natural beauty and activities of the region. Living in the heartland, on the banks of the Mississippi river gives us quick access to rural America and the industry and recreation activities the river provides.
We also photograph regionally in Illinois, Wisconsin, Eastern Missouri and Arkansas and frequently travel to New York City and the Southwest. The photographs on this website and on PhotoSource International are just a small sample of our photo library.
Some of our special interests include: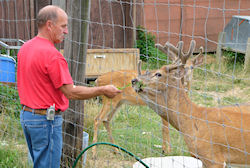 · Gardening and Herbs
· Alternative agriculture businesses such as a local Deer Farm,
Blueberry U-Pick operation, organic farms & area wineries.
· Wildflowers, fungi and wildlife native to our area.
· Small towns and travel destinations in the Midwest
· Historic roads such as Route 66 and U.S. 20.
· Documenting environmental issues and programs in our area.